If your house is uninsulated, then you could be losing around a third of your heat through the walls. Adding insulation to your cavity walls will help you keep the heat in and the cold out.
Not only will insulation keep your house warmer in the winter and cooler in the summer, but it will also save you money on your energy bills and reduce your carbon emissions. That's because wall insulation ensures your boiler won't need to work as hard to keep your house heated.
Generally sparking, houses built between the 1920s and 1990s are likely to have cavity walls. A cavity wall is made up of an outer brick wall and an inner layer of brick or concrete block. These two layers are separated by a gap in between them, known as the cavity. More modern houses tend to be built with insulation already inside to protect the walls. However, if your house is older, it probably doesn't have any insulation whatsoever.
How to identify your wall type
To be able to insulate your walls, you first need to identify your wall type. As easy way to do this is to look at the pattern of the brickwork on the outside of your house, if it is exposed.
Cavity walls usually have regular and even patterns of brickwork, with all the bricks laid lengthways. This essentially means, that no length of brick on the face of the wall will be shorter or longer than the rest. Furthermore, if your brick wall is more than 260mm thick, then it probably has a cavity.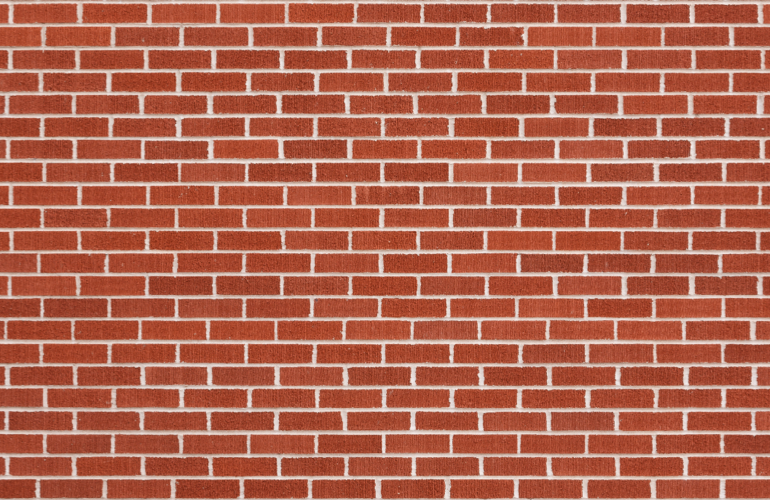 Solid walls have an alternating brick pattern. Because some bricks will be laid across the width of the wall, you'll be able to detect smaller ends, which are much shorter than the length of an average brick, in the face of the wall.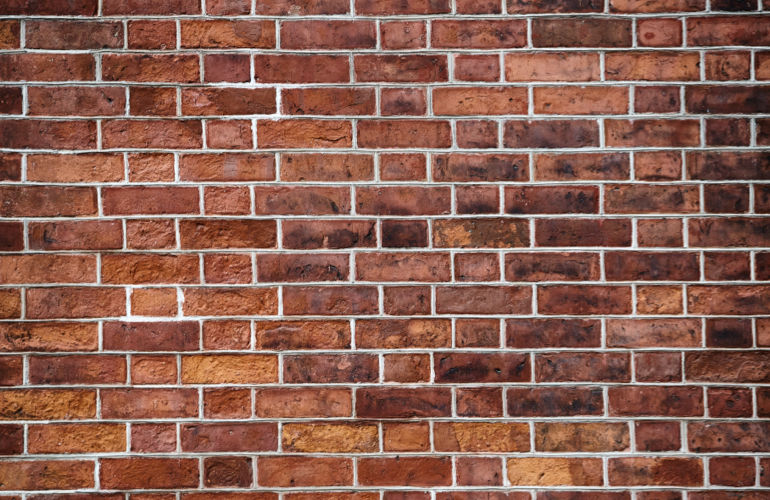 Other wall types
There's also the possibility that your house has neither a solid or cavity wall structure. If you live in a steel-frame or timber-framed building, or it's built from prefabricated concrete, then it is best to contact a specialist insulation installer, like Smarstone, to guide you on your insulation options.
Solid walls have an alternating brick pattern. Because some bricks will be laid across the width of the wall, you'll be able to detect smaller ends, which are much shorter than the length of an average brick, in the face of the wall.
What is cavity wall insulation?
If your home was built before the 1990s, then it is likely you'll need to insulate your walls. The cavity in your walls was built into the construction of houses to prevent rainwater from entering the building through the outside wall. If any water seeps into the outer layer, it will fall down the cavity and not make its way into the interior of your home and cause wet patches and damp. The drawback of cavities is that they let a significant amount of heat escape your property, resulting in colder houses and higher heating bills.
Cavity walls are insulated by injecting insulation material into the cavity from the outside or inside. Your professional installer will drill a several small holes in the walls of about 22mm, every 1m or so apart. The insulation material – which is usually mineral wool, polystyrene beads, or spray foam – is then inserted through these holes using special apparatus. Once the cavities have been filled, the holes will be sealed with cement and will hardly be noticeable.
Unlike other forms of insulation projects, cavity wall insulation is never a DIY job. It is essential to employ a registered cavity wall installer who will be able to carry out the job and not cause any damage to your property.
It's also important to note that there are some types of cavity walls which are unsuitable for insulation. These tend to be walls which are exposed to frequent wind-driven rain. Your professional installer will be able to guide on your best options following a consultation.
Cost for cavity wall insulation
The total cost of your cavity wall insulation will ultimately be determined by the size of your property. Experts estimate that most cavity wall insulation projects recoup their installation costs through energy bill savings within five years or less.
Data obtained by the Energy Savings Trust has indicated that you can expect to save anywhere between £75 to £255 a year on your energy bills depending on your property type. That's not to mention a significant reduction in your CO2 emissions, which will also increase the value of your property in the long run through an improved Energy Performance Certificate (EPC).
The EPC is an overall energy-efficiency rating for your property, ranked from A-G. 'A' represents the most energy efficient properties and 'G' the worst. The EPC will also guide you on the type and level of insulation required for maximum efficiency.
Cavity wall insulation grants
There are various types of government-backed grants and subsidies that cover insulation works, including cavity wall insulation.
At Smartstone, we work with a team of professional surveyors located across the UK, who can provide you with a free, no-strings-attached inspection of your home to determine which cavity wall insulation solution best suits you. We also work with a network of professional insulation installers, all of whom are registered with the National Insulation Association (NIA), the Cavity Insulation Guarantee Agency (CIGA) or the British Board of Agrément (BBA).
Discover whether you're eligible for free cavity wall insulation by applying for a free consultation with Smartstone today.