In a bid to assist more low-income Welsh homeowners who are struggling with fuel poverty, the Welsh Government introduced the Warm Homes Nest scheme in 2011. This scheme was created to help more Welsh households benefit from free energy saving advice and free funding to finance new boilers, central heating systems, and insulation. All in all, Nest strives to help households across Wales enjoy warmer homes while significantly reducing their heating bills.
You too could benefit from a free government grant to improve your household's energy efficiency. Read on to discover whether you're eligible for Nest funding, what energy efficient measures are covered under the scheme, and how much you can look forward to saving on your energy bills.
What is the Nest Energy Grant?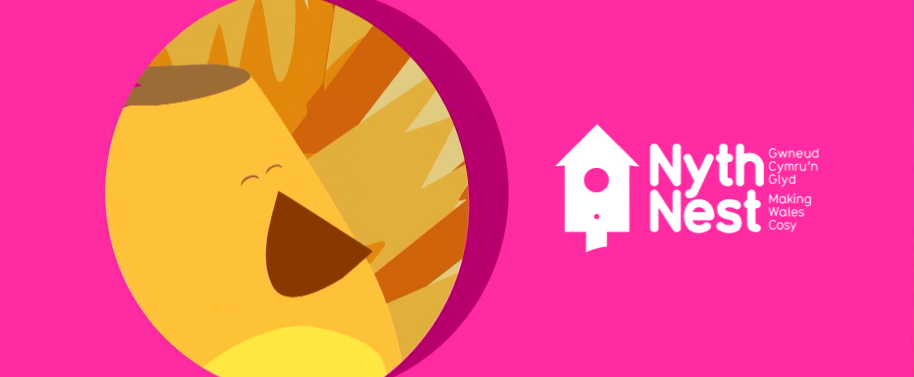 The Nest energy grant is a national scheme set up by the Welsh Government to help Welsh homeowners improve their heating and energy efficiency.
Nest supports the Welsh Government's commitment to reduce climate change, help eradicate fuel poverty, and boost economic development and regeneration in Wales. The scheme provides funding to low-income households living in deprived communities across Wales who are in need of energy efficiency improvements in their homes.
If your home is difficult to heat, then a Nest grant could help you purchase a new boiler, central heating, or various home insulation measures, including cavity wall and room in roof insulation. These measures will help keep your home warm and reduce your energy bills.
Am I eligible for Nest funding?
If you meet the following conditions, then you could be eligible for an energy grant from Nest.
The Nest energy grant is available to Welsh homeowners, families, or individuals who:
own or privately rent their home (excluding those who rent from a local authority or housing association)
live in an energy inefficient home that are costly to heat
have or live with someone who receives a mean tested benefit
suffer from chronic respiratory, circulatory, or mental health conditions
have an income that falls below Nest's defined income thresholds
Nest will consider individuals who receive any of the following means tested benefits:
Child Tax Credit (income below £16,105 a year)
Council Tax Reduction (exemption and discount do not qualify on their own)
Housing Benefit
Income-based Jobseeker's Allowance
Income-related Employment and Support Allowance
Income Support
Pension Credit
Universal Credit
Working Tax Credit (income below £16,105 a year)
Health Eligibility Criteria
When applying for a Nest grant, you may be requested to provide some form of evidence to back your claim. These can include a benefits award letter or landlord details.
What energy measures can I benefit from under Nest?
Under Nest, Welsh homeowners can benefit from the free installation of a new central heating system or a free boiler replacement. Broken-down but efficient boilers can be repaired or replaced if the boiler is less than 86% efficient.
Nest funding can also be used to invest in insulation measures to protect your home against the cold weather. Popular insulation measures that many Welsh households can benefit from include:
Cavity Wall Insulation
It is estimated that around a third of a house's heat escapes through uninsulated cavity walls. Cavity wall insulation is a cost-effective way of keeping the warmth in and reducing fuel bills. Insulation is injected into the gap that separates the outer and inner brick walls in your home.
It's important to note that not every household is fit for cavity wall insulation. Cavity wall insulation failure can cause serious damage and expense to already vulnerable households. That's why it is essential for a professional insulation expert to assess various factors, including the quality of construction, the current condition of external walls, and their exposure to wind driven rain. This assessment will ensure that only the best cavity wall insulation measures suited to your home are installed.
Cavity wall insulation costs can be pricey. But thanks to the Nest scheme, you could potentially benefit from FREE cavity wall insulation.
Pitched Roof Insulation
Experts suggest that your roof accounts for anywhere between 25% and 40% of heat loss in your home. As many Welsh homes are built with pitched roofs, proper insulation is essential to reduce fuel costs and enhance efficiency in your home.
Pitched roofs can be insulated in two primary ways. Cold insulation is ideal for homeowners who only use their loft space for storage purposes. While warm insulation is suited to loft areas that are being used as functional living spaces. Once again, a professional insulation assessor will help you determine the most suitable measures to insulate your roof.
By applying for the Nest scheme, you could potentially enjoy a FREE insulation grant to fully cover your pitched roof insulation costs.
Underfloor Insulation
Installing underfloor insulation could stop up to 25% of heat loss in your home and save you up to £70 on your energy bills a year. There are different insulation measures to consider depending on whether you have suspended or solid floors.
Underfloor insulation is typically only used on ground level floors. That's because upstairs floors are located above heated rooms. Installing insulation in upstairs floors is counterproductive as it will block out the heat that rises from downstairs. The installation of insulation in your floor must meet the minimum energy efficiency values set out by local building regulations.
Depending on various factors, underfloor insulation can cost between £1,200 and £5,000. Apply for a Nest energy grant today to benefit from FREE underfloor insulation.
Room in Roof Insulation (Loft Insulation)
Many houses in Wales are Victorian-era properties which include a room in the roof. Unfortunately, these buildings were not built to contain warmth. Installing good quality room-in-roof or loft insulation will help you reduce heat loss through your loft space to keep your house cosier and slash your energy bills.
There are various types of room in roof insulation materials available. These can range from mineral wool, expanded polystyrene, and spray foam. An energy assessor will be able to guide you on the best materials for your requirements.
Benefit from FREE loft insulation by applying for the Warm Homes Nest scheme.
How much will I save on my energy bills?
Since the Nest scheme was launched in 2011, over 105,000 households have benefited from Nest support and over 35,000 have received free house insulation grants and home energy efficiency improvements
By using your Nest grant to get a new boiler, central heating, or insulation, you can expect to save an average of £410 on your annual energy bills.
Over and above the financial benefits, Nest has also played a significant part in improving the health, social, and economic well-being of Welsh householders.
Smartstone can help you receive free home insulation through Nest
Applying for any government insulation grant can be confusing and time-consuming. Thankfully, Smartstone is here to help.
As a Welsh council approved energy partner, Smartstone can help you determine your Nest eligibility to ensure you receive the maximum amount of funding you're entitled to. Over the years, we have assisted 1000s of UK households to apply for government insulation grants.
At Smartstone, we:
determine your eligibility to receive Nest funding.
carry out FREE home energy audits to identify the best insulation measures for your home.
take a whole house approach when surveying your property to assess any potential heat loss and damp areas. This will provide you with a complete overview of repairs and effective insulation measures to deal with any issues that are affecting your home's energy efficiency.
take care of all energy grant paperwork on your behalf to help you receive maximum funding.
locate professional and trustworthy energy experts in your area to carry out your insulation install.